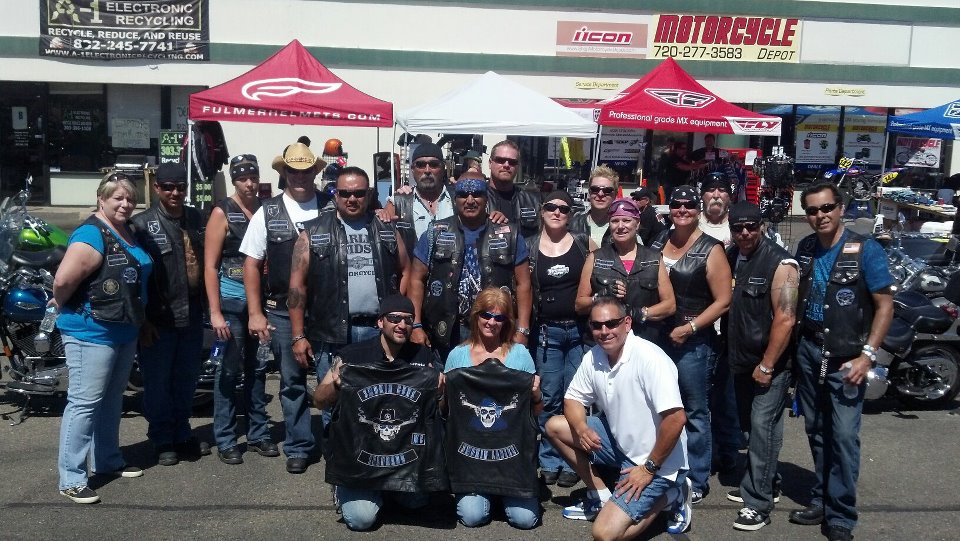 Motorcycle Depot Presents
For Those About to Ride!
Rally & Show – Benefiting Cops Fighting Cancer
Motorcycle Depot
231 Airport Blvd. Aurora, CO 80011
Saturday, June 23rd, 11am – 4pm
The Motorcycle Depot and Cops Fighting Cancer are coming together for the 4th Annual Motorcycle Benefit Ride and Rally on June 23rd, 2012.
The Motorcycle Depot, a small family owned community motorcycle shop, started this event on their one-year anniversary to celebrate not only the opening of their store but to give back to the community that supported them. The first 3 years they donated all proceeds from the event to the Aurora D.A.R.E Board to support their mission to educate kids about the dangers of drugs and drinking. This year, in keeping with their relationship with the Aurora Police Department, they have partnered with Cops Fighting Cancer, www.CopsFightingCancer.org. Cops Fighting Cancer's mission is to provide individualized financial, practical and emotional support to Colorado cancer patients and their families.
The event will be held Saturday June 23rd from 9am-4pm. The main event is a guided motorcycle ride. Registration starts at 10am with coffee and donuts. The ride begins at 11:15 and is about an hour and a half long. The ride will be led by volunteers who are members of the Christian Motorcycle Association. Cost of the ride is $25 for the rider which includes a commemorative T-shirt to take home and is $10 for a passenger. All makes and models are welcome. A second T-shirt for the passenger can be purchased for an additional $10.  There will be a car and motorcycle show after the ride to admire everyone's machines.
This is a family friendly event and there will be a variety of vendors; food, beverage, local businesses and more to be announced.  Motorcycle factory representatives will be onsite and you will get a chance to see first-hand everything their store has to offer. Entertainment includes: Live music, a jumping castle for the kids, and a BBQ lunch. They will be collecting additional donations for Cops Fighting Cancer with a chance to receive some great prizes which include both motorcycle and non-motorcycle items.  They will also have a Silent Auction, so come prepared to bid! Aurora motorcycle police will be doing a skills demonstration that will start at 2:30pm.
Proceeds will go directly to Cops Fighting Cancer to provide financial support for Colorado patients and their families.
For information on the ride, vendor space, car & motorcycle show entry, and sponsorship, please visit www.ShopMotorcycleDepot.com or contact Adam or Heather at 720-277-3583.
For information about Cops Fighting Cancer, to donate, volunteer, vendor space or sponsorship, please contact Andrea Viarrial at 720-620-0790 or Andrea@CopsFightingCancer.org.