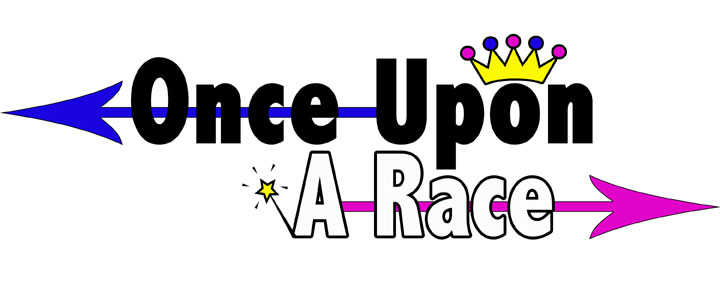 LIVING SOCIAL – PLEASE REGISTER HERE
Happy New Year to you and yours!  We hope your holiday season has been full of wonder and cheer!  It is our pleasure to welcome you to the Second Annual Once Upon A Race!  We are offering an incredible admission price thru January 31st 2013 at the stroke of Midnight…
 So all you Cinderellas and Snow Whites, you Prince Charmings and Evil Queens, you Rumpelstiltskins and Sleeping Beauties, brace yourself for a modern race with thrilling twists and hints of darkness, brimming with wonder and a lot of glitter, and filled with the magic of our most beloved fairytales.
 A-Dre Productions invites you to a time and place where fairy tales collide with the hustle and bustle of the modern world. Once Upon A Race is an Urban Event, themed after the new hit show "ONCE UPON A TIME". The race takes place in Downtown Denver on Saturday, April 27th 2013, beginning early in the day with check-in at Stoney's Bar and Grill at 9am, the race beginning at11am. Teams of 2 to 6 racers (18 +) will face a course designed to stump them at every turn. Participants or racers will solve clues that guide them to check points throughout Denver within an approximate 5 mile radius. At each location teams of competitors will be required to perform a magical fete (challenge) based on a Once Upon A Time theme. Imagine 500 to 700 people, dressed in full fairy tale costume in a mad dash through the city vying to win cash and other prizes. In this battle of good vs evil, only the strong will survive! Most Teams finish the race within a 2 to 4 hour window.
 The post race award ceremony will take place at 3:30pm where prizes will be awarded to the top 3 finishing teams and best team and individual costumes. After the awards ceremony, enjoy the Royal Court Ball and Dance Party. Celebrate with a libation or two or four and really let your hair down Rapunzel!
 The New Year Special!!!! —- $20.13 ends January 31st at Midnight!
 The Early Bird – $40 ends February 28th at Midnight!
 Normal Registration – $56 – March 1st – April 22nd (ends at Midnight)
 Procrastinator Registration – $66 – April 22nd – April 27th (ends at Midnight)
 10% of the Net Proceeds will go to Flobots.org