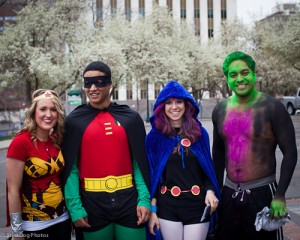 Denver Urban Avengers – Scavenger Hunt
October 25th, 2014
PLEASE PRE-REGISTER BEFORE SATURDAY SO WE CAN GET A COUNT OF TEAMS AND PARTICIPANTS
Under 18 must be accompanied by an Adult
 Connect with us on Facebook for Team Shout Outs, Special Promotions
                             See Videos of Past Races Here —See Photos of Past Events Here 
We are supporting our good friend and one of Colorado's Finest, Chad "Kolo" Kolakowski to raise funds and awareness for cystic fibrosis. Please help us by getting registered before October 10th so we can make sure we get our donation to Kolo's campaign!
Thank you to our Sponsors and Partners!
We are excited to be partnering up with Capes 4 Kids! Check out their Facebook Page to see how you can make a Super Hero Cape and get a Discount on your registration at the same time!